Production Casting
Fully support you casting workflow
Casting42 is a cloud-based database solution for production casting that is easy to use, accessible from any device, completely customizable, scalable, and highly secure. Optimize your casting operations with a software solution that works for you.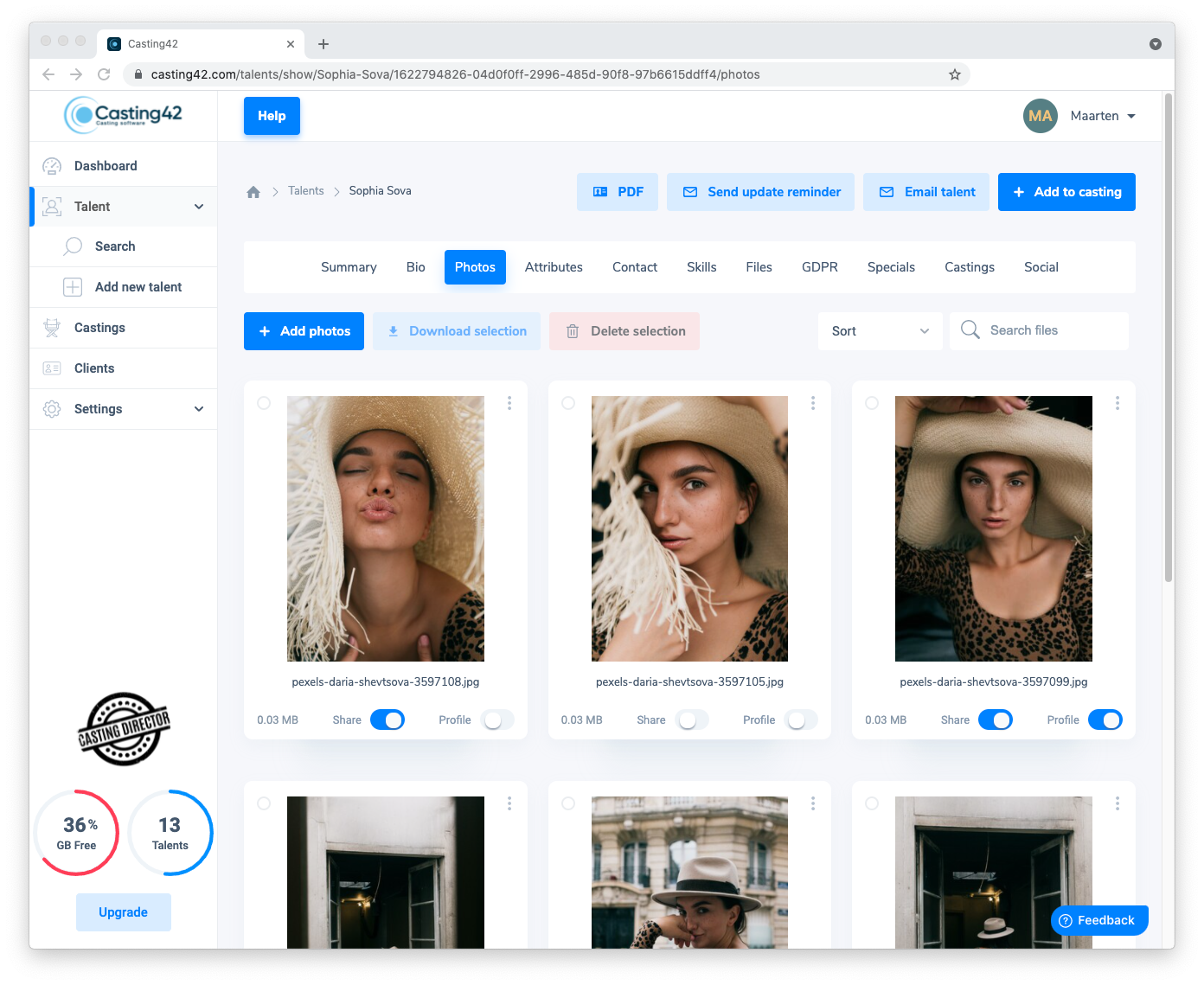 Highly customizable toolset
Be sure to always have the right toolset at hand and increase your productivity all-round with our extensive and highly customizable features.
READ MORE:FEATURES

Stay mobile and updated
Log in to and manage your accounts from any device and set up smart notifications to ensure that you will never miss an important update again.
READ MORE:FEATURES

Search and filter
Quickly find what you need or filter what is displayed with our extensive search tool designed to help you save time and stay in complete control.
READ MORE:SECURITY
GDPR proof your Production Casting

Customize your online casting database with ease


Centralize your workflow and communications


Set up smart notifications to keep you updated


Securely access your casting database from any device

Ensuring that your production casting projects succeed and your communications with all involved run smoothly requires having the right data and toolset at your disposal at any given time and location. Thanks to our many years of experience in working with industry experts, we understand the importance of control and punctuality.
Casting42 is an all-in-one database solution for production casting that offers a complete feature set that is highly customizable and designed to make your casting operations run as efficiently as possible. Centralize your data and communications in a highly secure cloud system, go mobile, and always stay connected and up to date.
The cloud-based production casting solution developed by Casting42 not only provides ultimate convenience and accessibility but also ensures that your data is kept secure at all times, both at rest and in transit. Moreover, it can effortlessly scale up to meet your evolving needs as you expand your portfolio.
Completely customize the appearance of your production casting solution, pick the tools you need, receive notifications for important events, easily search for and filter results, scale up immediately when the need arises, and securely access your data and from any device.
Manage your casting
Start your private casting database with Casting42

Get up and running in no time, no installation required


Ready for the GDPR? upgrade your security


Easily scale up as your expand your portfolio


Safely export and share your casting data

Stop losing track of your files, upcoming events, and important contact details, and instead save time by managing all your data, project files, and communications from a single and customized production casting software solution. Find what you need in no time with our comprehensive search tools, get useful reminders from our intelligent notifications system, and confidently take on any future casting or company expansion challenges with the knowledge that your custom solution is all set to scale up and grow alongside with you.
Casting42 enables you to redirect your focus on your core activities and increase your productivity by taking away the time-consuming inconveniences that come with having to work with various incompatible applications for different file types. Moreover, our intelligent notifications system helps you make sure to never lag behind on important developments.
Your data is always safe with us. We never share data with third parties and never take a glance at your data ourselves, unless in response to a specific request as part of the extensive support we offer. We flag data security as one of our top priorities and will always see to it that your data is secure both at rest and in transit.